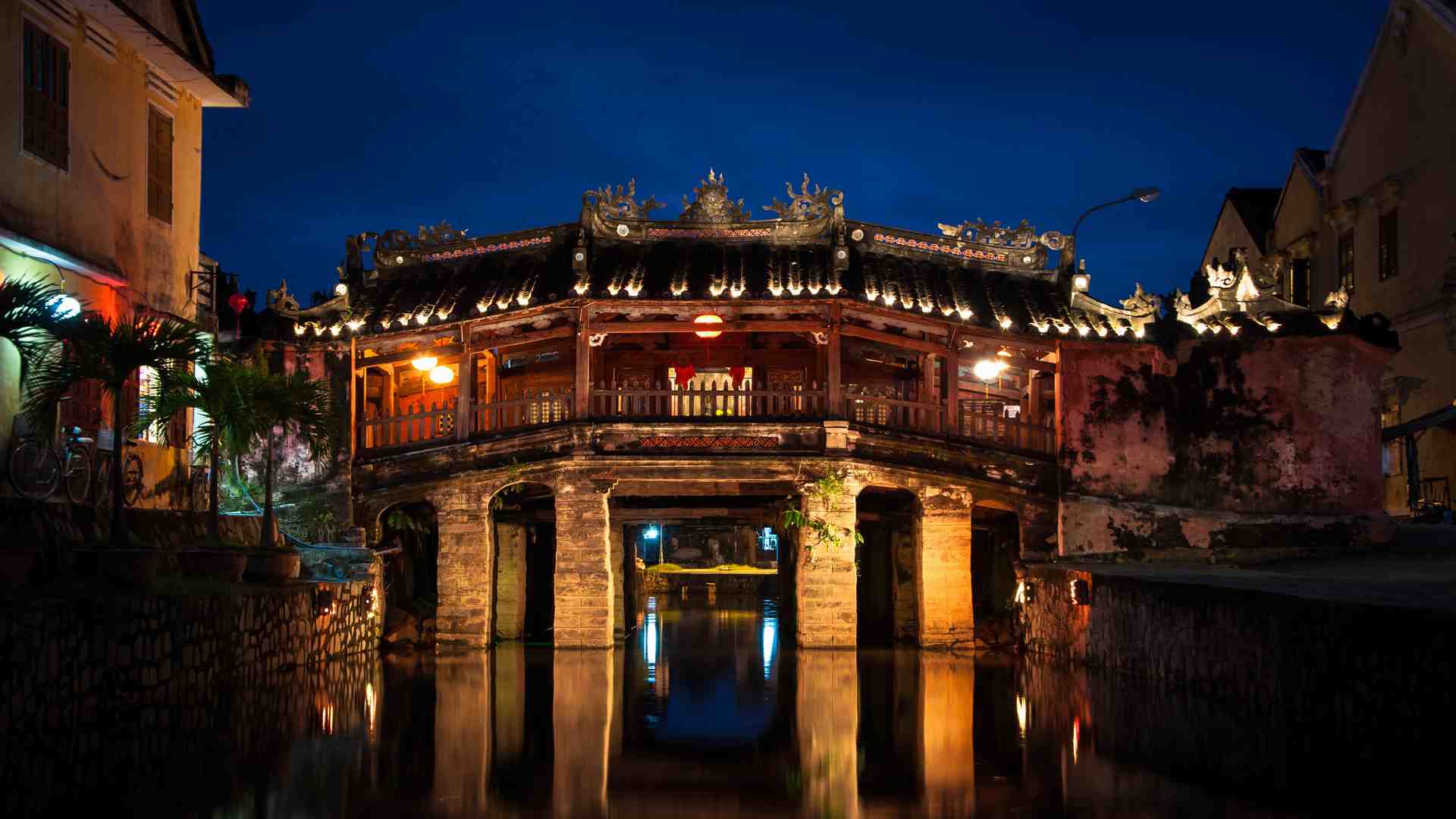 Vietnam Cambodia nightlife: Exploring people nightlife
Do you have a plan to book for Vietnam or Cambodia trip? Maybe this information will help your experience becomes suitable. This list includes top nightlife activities for visitors for Vietnam and Cambodia tour of discoveringculture and local habits.
1. Strolling in the Old Quarter of Hanoi – The hustle and bustle nightlife
Hanoi is an attractive city with many sole things to do at night. When the sun goes down and lets the night take place, visitors can not only participate in street activities but also enjoy the pubs and bars' atmosphere.
A full day around Hanoi Opera House and Hoan Kiem Lake will not be enough if you miss the pub's vibe, listen to the music in a lounge or bar and drink some draught beer at "bia hoi junction". It is an icon of Hanoi nightlife. One interesting thing is that most of the nightclubs and bars are located in the Old Quarter and easy for travelers to mingle with the local people as well as foreigners.
While the young and youthful expats are usually fond of electronic dance music in bars or pubs in Old Quater's area, some people want to escape from the frenetic vibes. If you are one of them, you can choose to get to some coffee shops or Binh Minh Jazz's Club to enjoy the real live jazz of saxophonist Quyen Van Minh. Or else, moving away from the center of Hanoi to watch a state – of – the – art water performance of Tonkin Show, which was given many compliments on CNN's article.
Only spend one night to experience all of Hanoi nightlife activities will be never enough. But the time that it takes is definitely worth.
This is a list of incredible tours when in Hanoi:
2. Watching Apsara show – Khmer dance of Cambodia
Coming to Cambodia, you absolutely cannot ignore the traditional art performances and the Apsara court dance which is one of the most beautiful dances handed down from ancient times of the royal family. In recent years, this dance has once again been a great revival that has become an indispensable spiritual culture of Cambodian. Most dance performances in Siem Reap have classical dancing and folk theater. Especially, Apsara dance is the focus of every performance.
Apsara is the name of a classical dance inspired by Apsara carvings and sculptures of Angkor. Usually, an apsara performance usually has 4 to 6 beautiful and traditional dress dancers. They perform in harmony in the gorgeous and graceful court dance.
On weekends or crowded tourist days, you can watch Apsara dance in front of the major temples in central Siem Reap. But set yourself up with an evening watching Apsara performances with dinner at Khmer restaurants. Dinner usually starts at 18:00 or 19:00 and dance performances start at 19:30 or 20:00, including 4 – 5 dances in about 45 – 60 minutes.
The average price for a Khmer dinner and watching Apsara dancing is about USD 40 per person, the lowest price in mid – range restaurants is USD 20 and the price increases according to the quality of restaurants and the dance shows. The advice for you is to choose restaurants in big hotels to enjoy the dance of the most professional Apsara dancers, and of course traditional Cambodian dishes made from good chefs, too. It is definitely worth the money you spend.
3. Enjoying chamber "Ca Hue" on a dragon boat
https://www.youtube.com/watch?v=CdBzvucidGI
"Ca Hue" (classical Vietnamese music of Hue) is one of the cultural beauty of the ancient capital. Tourists who come to Hue without enjoying Hue songs on the Huong River seem to not know all about Hue tourism. In the past, only kings and great officials in the court could enjoy this kind of performance. Over 200 years of existence, the Hue folk song on the Huong River is still preserved and developed to serve tourists.
Ca Hue usually takes place on floating dragon boats on the Huong River. At night, under the colorful lights of Trang Tien Bridge across the Huong River, boats carrying boys, girls dancing, worshiping and playing musical instruments become the focus of everyone's attention.
Hue festival night on the Huong River will not be complete without colorful space of Trang Tien Bridge at night. As a bridge between the two banks of the poetic Huong River, Trang Tien Bridge is known to many tourists by beautiful architecture and poetic scenery around the bridge. When the night comes, the bridge becomes a beautiful stop in the bright and shining lights.
After floating on the boat, tourists then visit the nightlife in Hue mainly go for a walk, enjoy food and join exciting folk games. Some foreign tourists are very interested in oil paintings and calligraphy of Hue people. Among the night streets of Hue are opened, Nguyen Dinh Chieu night street attracts a lot of tourists to visit and shop.
Besides, Han Thuyen and Mai Thuc Loan food streets are also chosen by many tourists to enjoy Hue cuisine. After visiting Hue night town, visitors can also take a walk around the Huong River, to the bar or tea room for entertainment. Outdoor cafés are also an ideal choice for travelers to stop.
4. Indulging in "Foreign street" (phố Tây) in the city of the sea – Nha Trang
https://www.youtube.com/watch?v=1rkmWs7oBw0
Nha Trang foreign street has really been called since 1995 when foreign visitors came here more and more. Foreign Street has a medium area but enough for visitors to find a variety of bars, restaurants and nightlife places. The special thing here is that there is absolutely no dazzling sound.
Coming to the foreign street and just looking around, you will be surprised by just a small neighborhood that has a multitude of unique clothing, pearls, jewelry, and souvenirs stores. In particular, there are many restaurants with different food regions such as Vietnam, America, England, Thai, Armenia, Russia, Japan, Korea or Greece to help visitors enjoy all around. You can try the great and unforgettable taste from different countries during your Nha Trang trip.
Not only restaurants and food stalls, but Nha Trang foreign street also concentrates a lot of pubs and cafés. If you don't know where to find an interesting location, you can search the internet for names like Crazy Kim, La Louisiane, Jack bar, Blue Gecko and especially Gauva.
This is a list of highly recommended tours to enjoy Nha Trang foreign streets:
5. Trying your luck at Sihanoukville best casinos
If you ask where in Cambodia is the most vibrant? Surely you will get the answer is casinos. That's right, the casinos are the top attractions of this country. If you like to try your luck while staying in Sihanoukville, visit the 5 best Casinos in Sihanoukville that Lux Travel DMC prepares below.
The casino is legally operated in the Cambodian temple nation, so the casinos are always crowded with visitors. The casino is located in a high – class hotel with a simple player system and betting slot. When you register to play for a fee, there will be a free drink, side dishes on the bill and of course you have the option of choosing the game you want.
In Sihanoukville – this coastal city is home to many mid to high-end casinos and is called Cambodia's Las Vegas.
Almost all of Sihanoukville casinos have baccarat tables and this is the most popular game in the city. Minimum bets are usually about USD 5 or USD 10. Different types of machines are also located in casinos and they only accept US dollars, costing from 1 cent to 4 per game.
5 best casinos in Sihanoukville:
Holiday Palace Casino Resort
Address: No.2 Thnou St, Krong Preah Sihanouk 18200, Cambodia
Telephone: +855 34 933 807
Queenco Hotel & Casino
Address: Victory Beach, Mohavithey Krong, District 3, Krong Preah Sihanouk 18000, Cambodia
Telephone: +855 34 933 733
Jin Bei Casino & Hotel
Address: Ekreach St, Krong Preah Sihanouk, Cambodia
Telephone: +855 34 939 998
Fortuna Hotel & Casino
Address: No.2 Thnou St, Krong Preah Sihanouk, Cambodia
Telephone: +855 87 944 821
Golden Sea Hotel & Casino
Address: Eakareach Street, Sangkat 3, Krong Preah Sihanouk, Cambodia
Telephone: +855 34 937 888
6. Wandering some famous local markets in Phnom Penh, Cambodia
Walking into the traditional markets of Phnom Penh, you have the opportunity to enjoy and shop a lot of unique Cambodian specialties, while enjoying the living atmosphere of local people.
Phnom Penh is the capital and largest city of Cambodia. The city still maintains many French architectural buildings combined with new and large boulevards, picturesque coastal scenery and friendly locals.
And perhaps there is nowhere else better to help visitors immerse themselves in the culture and activities of Cambodians by traditional markets. Coming here and tasting some vegetarian fried dishes, witnessing the bustling atmosphere and buying some handmade items to make gifts will help make your Cambodia trip more meaningful.
Let's take a look at some famous local market in the capital of Cambodia
Central Market
Opening hours: 7:00 – 17:00 daily
Address: Road 128 (Kampuchea Krom), Phsar Thmei Commune 1, Daun Penh District, Phnom Penh, Cambodia
Phsar Toul Tom Poung
Opening hours: 7:00 – 17:00
Address: Street 155, Toul Tum Poung 1, Chamkar Mon District, Phnom Penh, Cambodia
Night market (Phsar Reatrey)
Opening hours: Friday – 5:30 – 23:30
Address: Road 1 (Preah Sisowath Quay), Wat Phnom Ward, Daun Penh District, Phnom Penh, Cambodia
Old Market (Phsar Chas)
Opening hours: 5:00 – 22:00 daily
Address: Road 13 (Preah Ang Eng), Daun Penh District, Phnom Penh, Cambodia
7. Deeping into bustling Pub Street in Siem Reap
Those who first come to Pub Street will be dazzled with many restaurants here. From restaurants selling Cambodian traditional Khmer food to Chinese, Indian, Thai, Japanese, Vietnamese and even Western European restaurants. Each restaurant has a variety of eye-catching decorations and advertisements. Especially restaurants on Pub Street have clearly listed prices, so local guests or tourists all share the same price, no rip – off.
Coming to Pub Street, do not forget to visit Khmer Family Restaurant, a quite crowded restaurant and famous for its Amok chicken and fish dishes of Cambodian cuisine, in addition to Khmer dishes with Thailand, India, Vietnam, and France.
8. Enjoying the overnight cruise in Halong
Overnight cruise is considered a high – end experience for travelers.
Halong Bay is a name that never stops to seduce travelers' footsteps around the world. The wonder sets up in the beautiful blue sky regardless of any time of the day, even golden sunshine in the morning or soft and gentle afternoon.
But perhaps the most fascinating and magical Ha Long Bay is the moment when the night begins to fall to the bay. The vast bay space, silver moonlight, sparkling water and wind carry the breath of the sea. There are many Halong cruise tours, such as which are offered by Emperor Cruises.
In front of the ecstatic scenery of the magic night on Halong Bay, no words can be described. So having a tour on the cruise all day and night in Halong Bay is what every tourist wants.
9. Lightening up the scene with colorful lanterns in Hoi An
Hoi An ancient town is famous for lanterns, and one has come to Hoi An should not miss the full moon day with the fanciful lantern festival. To go into the old town, the only way that tourists choose is walking. Noisy vehicles like motorbikes and even bicycles are not allowed to move, except for some local people.
The night of the lantern festival is held on 14th – lunar nights every month. It attracts a lot of tourists inside and outside the country in a peaceful atmosphere. You can also experience a lot of events on the very side that are typical of the old town. If anyone ever went to Hoi An but never once witnessed a festival, it would be a pity. The typical lanterns of Hoi An lighten the road and glow in the night.
The flowers are sold along the road to serve tourists' needs when they want to drop flowers. The flower sale activity here takes place very seriously, the seller is very friendly and there is no chase scene. Along the banks of Hoai River, all electric lights are turned off so that Hoi An is brightened with lanterns. The flower garlands attract many visitors, especially foreign guests.
Coming to Hoi An, visitors should not skip the night of singing the hit song performed by longtime artists or watching A O Show and My Village in the famous Lune Performing Center in Hoi An.
Not only on the full moon but also in the evenings, people gather to the courtyard at the Hoai River Bridge to enjoy the ancient melodies of singing the folk song.
"Bài chòi" (a traditional game combining folklore singing and lottery picks) is a familiar playground of Hoi An people and tourists. The hut is the playing field of chess games. Each game consists of 30 chess pieces with 30 different names, divided into 10 types of wooden cards.
https://www.youtube.com/watch?v=wRfLEweUJWw
The artists sing hit songs very warmly whenever guests have a photo taken together to capture the memory.
Along the Hoai River, there are also old – town boats, where people can enjoy folk songs.
On the days of the flower festival, the city atmosphere is unusually bustling, especially, the decorated old town is very splendid with colorful and large lanterns.
Post lights are made of colorful paper, costing only about VND 20,000/unit sold along the central river section of the street.
To be more romantic, lovers or groups can rent a small boat and float along the water, carrying each beautiful little flower lantern in the middle of the river and dropping it down.
Besides, coming to Hoi An, customers cannot ignore the dishes such as tofu, coconut water or "dap" pie. Hoi An also has a place for people to practice singing folk songs here.
And do not forget the music from folk artists performing folk songs from national instruments.
10. Taking a stroll on walking street in Saigon
Bui Vien walking street has become more bustling than ever because of unique and attractive recreational activities. Many art performances from the sidewalks to the streets attract a lot of visitors, creating a very exciting atmosphere. Folk games such as jumping rope, eating umbrellas, etc. have received special attention from foreign visitors.
Here, you can also enjoy the musical repertoire from the national music stage and the international music stage.
Bui Vien Walking Street has a lot of restaurants and eateries from luxurious to affordable, creating a rich and diverse cuisine with many dishes that you should not ignore when having the opportunity to come here. The most prominent must mention are the grilled dishes with famous shops such as Ba Sau grilled small village and Co Le barbecue bar. There are all kinds of legs, chicken wings, pork, beef, and seafood.
If Hanoi is famous for beer in Ta Hien Street, Bui Vien Beer is the most popular with the youth in Saigon. Along the pedestrian street are beer shops with relatively soft prices. Gathering with friends for a few beers of Bui Vien beer – a certain experience you have to try when coming to Saigon.